Quick Start Challenge – 2018 – Week 1
Okey Dokey, and welcome, at last we are a go for The Quick Start Challenge – 2018.
After a good few years of bumbling and flip flopping online as a wannabee Internet Marketer I have finally made the decision to actually do it right.
Should have done it in 2013, 2014, 2015, 2016, 2017, hey but better late than never.
The Quick Start Challenge (2018) by Dean Holland & Craig Crawford is my vehicle of choice, why I hear you ask, well I cannot actually hear you but you should certainly be asking the question.
Especially if like me you have gone through some if not all of the following :-
Bought multiple DFY Amazon affiliate sites – Paid for Domain names/Hosting etc – Made $0 in commissions.
Bought into the "Make $123.67 by this time tomorrow" schlep – Yep they are still on my hard drive somewhere.
Bought the 1 click software to financial freedom – The only people making money with these are the serial vendors when I 1 click my Paypal button.
Signing up to multiple so called gooroo's email lists using an email address specifically for that, c'mon we have all done it, then spending time unsubscribing, usually when you are bored on a rainy day.
Will the Quick Start Challenge make me a gazzillion dollars in the next 4 weeks – definitely not!
Will the Quick Start Challenge give me the foundation to build a sustainable online business, I am certain it will – Ready, Fire, Aim is the theory behind this post, stop the procrastination and get on with it.
These are the tools I currently use and will be using as I progress through the Quick Start Challenge.
Domain Register.
To develop an online presence you need a domain, what I like about namecheap is their ease of use and you also get free WHOIS guard for life.
No matter when you are purchasing a domain through namecheap there are always discount coupons available HERE
Website Hosting.
When you have your Domain name, then you need Hosting. Yep there are lots of Hosting deals out there, my preference for Hostpapa is because of their awesome support service. You also get full cpanel, softaculous giving you 1 click wordpress install and all the bells and whistles for a very reasonable price.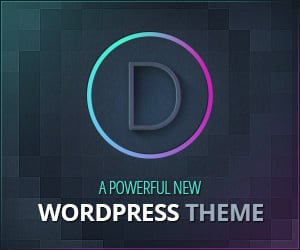 My Theme.
After a great deal of research I went with DIVI from elegant themes, the flexibility of this theme is simply amazing and covers every permutation from e-commerce sites to awesome blogs and beyond without the need for any additional add ons or the need to purchase any other wordpress Themes.
Email Autoresponder.
Every tutorial on Internet Marketing makes the point that "The Money is in the List", to develop and maintain a list you will need an autoresponder.
After a bad experience with a self hosted autoresponder I have reverted back to a tried and tested service with Aweber. As in life you get what you pay for.
WP Blazer.
Last but certainly not least, as I have multiple WordPress website, WP Blazer is an absolute timesaver for maintaining them all from a central dashboard. Updates all plug-in's, themes, back up's and so much more with 1 click.
Sympathies if you did not sign up for this the 6th year of the challenge but appreciate if you would like to follow along with my progress.
Go ahead share the love and comment on this post, good, bad or indifferent we will take them all.